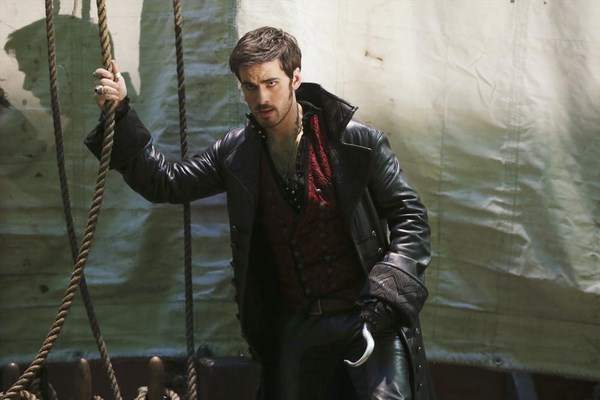 Living The Pirate's Life
Facts about Hook's missing year are exposed and Emma reveals some surprising plans. Check out sneak peek videos and photos from the April 13 episode of Once Upon a Time, "The Jolly Roger."
In the last episode of
Once Upon a Time
, Zelena challenged Regina to a magical duel and revealed to the town that she was Regina's sister. The challenge and the revelation made Regina question herself and her powers, especially after she realized that an old letter from Rumple to her mother wasn't talking about her, but Zelena.
While Regina was dealing with her inner turmoil, Emma took a group to Zelena's to try to snag Rumple's blade. They were quickly thwarted when Zelena showed up and set Rumple upon them. When the time came for the duel and Regina wasn't there, Emma stood up for herself, but wasn't able to fully take on Zelena. Luckily, Regina arrived and the sisters battled for power. In the end, Zelena was defeated when she discovered that she couldn't steal Regina's heart.
During all of the melee, Emma put Henry in the protection of Hook, who told the boy about his father and how much the two of them had in common.
In the April 13 episode, titled "The Jolly Roger," it looks like more will be learned about the missing year and what Hook was doing during that time.
See more